FRANCE MONDE CULTURE Academy's purposes are:
To enhance cultural exchanges between artists, scientists, poets and writers in France and world-wide,
To keep informed all members with the help of its magazine MOSAÏQUE (published in french only),
To honour praiseworthy behaviours in all disciplines, to schedule nationale or internationale cultural exhibitions,
To favour Fellowship between People all around the world.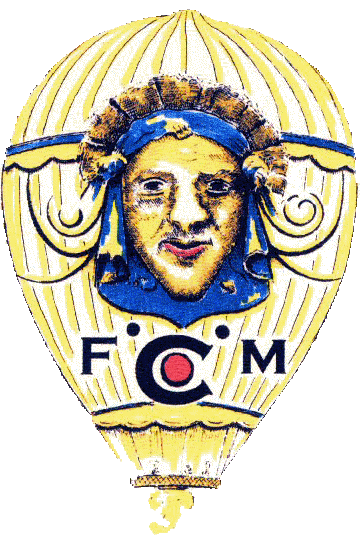 Swept by the breeze across borders


The hot-air balloon
Blends languages and beliefs to rise


Toward a Universal Culture
France Monde Culture
Président de l'Académie : Marcel de Villemoisson
Siège social : 24, avenue Danielle Casanova - 91360 VILLEMOISSON-sur-ORGE - FRANCE
Phone & Fax : 00 331 6904 6705
Email : marceldevillemoisson@orange.fr

Purpose - The President's Welcome

FRANCE MONDE CULTURE

Purposes:



Develop exchanges, in France and other countries, in the field of arts, culture in general, sciences and other human concerns

Keep our subscribers informed of what goes on through our periodical (published in french only).

With special diplomas, reward artists, writers, scientists and people who help others or save lives.

Create special awards for youngsters outstanding in their field.

Organize visits to museums, lectures, writing contests, Salons of Plastic Arts, of Books, cultural exhibitions, as well as, friendly dinners or lunches where our subcribers will get acquainted and will be able to share ideas.

Promote all kinds of information in cultural fields.

Help or sponsor FRANCE MONDE CULTURE participations in France and abroad.

To become one of our subscribers you must be approved by our Committee.

Send us a file including a resume, with some documentations about your art work and a check covering the subscription fee to the magazine set by our Committee. You must also have a sponsor (if you don't have any, ask us and we should be able to provide you one).

Subscriptions start from Jan. 1st each year.

If a person under 18 wishes to join us, a parental agreement is required.
Don't forget a properly stamped envelope for our answer.

Dear Subscriber

FRANCE MONDE CULTURE wishes to honor outstanding men, women, children, groups and associations with special diplomas.

It seemed to us that we should make a special effort to honor those outstanding people (even the children who deserved to be encouraged in their respective field) and bring them together.

Read FRANCE MONDE CULTURE's purpose and you'll understand better our idea.

Financially our Academy relies on subscriptions and your generosity.

"Mosaïque", our french magazine, with full colour pictures, is published every three months.

You'll realize that "Mosaïque" is truly YOUR magazine created for YOU today,
BY YOU tomorrow.

As the name implies, each of you must bring his or her own material to fill the pages
and contribute to FRANCE MONDE CULTURE life.

We rely on our future subscribers information to be published.

For awards, ask for a form to be completed by you. As soon as we receive your completed file with the subscription fee, a special Committee will go through the information and will decide which prize to grant you.

The prize will be awarded during a special gathering organized for you.

We'll be happy to supply any further information.

Sincerely yours.

The President


Marcel de VILLEMOISSON

SUBSCRIPTION FORM

January 1st - December 31st - 2013

This form must be regarded as a temporary subscription until we get - at our headquarter - your documents (including some pictures of your Art work, feature articles - if you've some - and a brief résumé). Don't forget to join your International Money Order.

If you don't have any "sponsor" (resulting from the fact you subscrib on the web) the examining board will attribute you one.
If you want to print that form, click here
© 2005 copyright http://francemondeculture.com